Bright VPN should be your go-to for secure connections and privacy
You gain complete anonymity within 40 seconds, and can access websites from IPs located in every place on planet earth – from Paris to Tokyo. Gaming, shopping, and watching out-of-market content has never been so easy, free, and safe.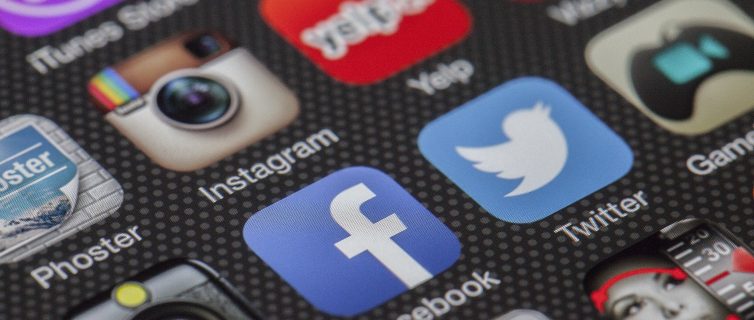 In this article we will discuss:
Bright VPN is supper easy to install
What makes it so simple?, you ask. For one you don't need to create an account or use your personal/business email in order to register. And second of all it's totally free so you don't need to provide a method of payment such as a credit card number.
How can you start using Bright VPN?
You can download, and install Bright VPN in 4 easy steps:
Step 1: Head on over to Brightvpn.com, and hit the 'Get Bright VPN' button.
Step 2: Run the installer to kick off the installation process, and agree to the terms.
Step 3: Once the app is installed we take care of the rest and your IP is automatically hidden.
Step 4: Sit back, realx, and enjoy an uninterrupted, secure, and private browsing experience.
What makes Bright VPN a top-tier choice in terms of privacy, and anonymity?
First, and fore-mostly it is one of the quickest methods of attaining web anonymity currently available, taking a record 40 seconds to complete the process:
But as we all know, simply 'quick' is not enough. That is why our technology is built using top of the line security features. This is not just something we say to assuage user concerns. Bright VPN practically implements Internet Key Exchange version 2 (IKEv2) encryption technology. This protocol helps hermetically manage end-to-end request, and response cycles. IKEv2 was developed by Microsoft, and Cisco, and offers some major benefits:
User experiences are smoother, and more seamless as it is able to connect, and handle disruptions quicker than alternatives.
It is able to provide one of the most stable VPN connections utilizing a wide range of IPSec tools. Specifically, it makes use of the Mobility, and Multi-homing Protocol which ensures VPN stability as you toggle between internet connections.
It is run using the best encryption algorithms, such as 'AES-128-CBC', meaning your online activities, and information retrieval remain completely confidential.
This is an extremely quick option that utilizes very little bandwidth, and is also very effective in circumventing firewalls.
As part of Bright VPN's commitment to your anonymity, we have put our commitment to paper as part of our prominently, and publicly displayed 'Privacy Policy':
We do not track nor store logs of your browsing activity, including no logging of browsing history, traffic destination, data content, or DNS queries.
We only collect technical info which is deleted within short periods of time in order to improve your user experience.
Which locations can I 'access' with Bright VPN proxy servers?
The nice thing about Bright VPN is the sheer scope, and size of its IP network. Bright VPN has powerful servers in different countries including the US, the UK, France, Mexico, and Poland. Those servers are optimized for your privacy and security.
Are you an expat American living in Japan, and trying to stream content from your America-based on-demand service?
We got you covered.
Are you trying to order an item on a UK-based eCom website but can't seem to place the order as you are located in Brazil?
We got you covered.
Are you an out-of-market Australian rugby fan, currently located in Denmark?
We got you covered.
Are you a Filipino gamer trying to boost performance and anonymity on a Germany-based platform?
We got you covered.
Are you a South African traveler trying to gain access to the best flight, and hotel rates in Russia that would otherwise be blocked or distorted?
We got you covered.
And these are just a handful of examples of countries in which Bright VPN has IP addresses, and ways in which they can help you in your day-to-day online activities. These are fast, and unlimited connections meaning there are no data usage limitations.
And the best part?
If you can't find a location that you want on the app or extension we will add it for you within 48 hours!
So why is Bright VPN free?
A second before I explain why Bright VPN is free, I want to mention the fact that you get the same (and in some cases better) features when compared with paid VPN options. Check out the below chart to get a clearer picture of your options.
What do you get in comparison with other paid VPN services?
Cool – right? But if Bright VPN is so great – why is it free? Well everything in life is a trade off, and in this case you are essentially bartering with fully vetted companies that you know, trust, and buy from. The formula is simple: you allow these companies to route traffic through your IP, alongside millions of other people who have already opted in, and in exchange these companies pay your monthly VPN subscription for you.
But what are they using my IP for?, you might be wondering. Well they are making the internet a more competitive space which is good for them but also good for end-consumers like yourself. Take 'price comparison', for example, a very common business use case. Companies competing with each other, utilize your IP to view competitor product pricing from a consumer perspective in order to undercut their competition, meaning that ultimately your participation helps lower prices across the board.
The bottom line
Bright VPN is a premium VPN service being offered to you free of charge. It is powered by its parent company, Bright Data, a leading data industry powerhouse founded in 2014, and trusted by Fortune 500 companies.
So what are you waiting for?